Professional Templates
Template resume kelihatan sangat professional dan sesuai dengan pengalaman dan kelayakan yang saya ada serta membuatkan saya lebih yakin untuk menghantar permohonan kerjaya yang lebih besar di masa akan datang.

(12 years experienced in banking institution.)
Hafiz Hasyim
Shariah Risk Manager
More Job Offer
Pendapat saya resume template ini sangat berguna. Selepas saya menggunakan resume ini, banyak company yang bagi feedback. Banyak company yang bagi job offer. Terima kasih Resume Trendy.
Hafiqah
Human Resource Executive
Highly Recommended
Lengkap, teratur, tepat dan terperinci. Dan yang paling penting, cantik. Plus, they have the best service too! Highly recommended for job seekers.
Aliah Syamila
Finance Executive
More Job offers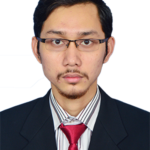 Saya rasa lebih yakin dan berpuas hati dengan resume yang saya hantar. Saya khususkan resume mengikut jawatan yang saya pinta di setiap syarikat yang di mohon. Alhamdulillah, saya mendapat banyak tawaran dari pelbagai syarikat.
Fadly Izzat
Site Safety Supervisor
Interview called less than a week
I would highly recommend Resume Trendy to people out there! The service is tiptop, they managed to tailor my resume to the position that I was applying for..and it offers variety of templates which are interactive and structured..thanks to Resume Trendy, I was called for an interview less than a week after I had emailed the resume to the company that I 'm currently working with.
Azren Yusof
Pupil in Chamber
More Confident
Resume Template from Resume Trendy totally changed my level of confident by enhance my resume appearance look professional and more attractive. The little time I do have available to improve my resume is now spent to prepared for the next interview. Don't be hesitate and go invest in your future with Resume Trendy. You won't regret it."
Safwan Shariff
BIM Modeler